نظریہ اتمام حجت اور اس کے قواعد و ضوابط
The Concept of Completion of Proof (Itmām-e-Hujjat) and its rules and regulations
Keywords:
Itmām-e-Hujjat, . Ahd-e-Alast, deliverance, divine message, eternal damnation.
Abstract
The Hujjat refers to the proofs which indicate the sovereignty of Allah and introduce him as creator of the universe. These proofs enables a disbeliever to know and recognize Him by removing all the doubts and suspicions of a disbeliever. The followers of the former religions sought to establish their own monopoly on Paradise (al-Jannah) and deprived others of it. The Jews and Christians considered themselves deserving of paradise and declared non-Christians to be deprived of paradise. Quran rejected their belief and announced that Allah, the Almighty, did not make any promise to them in this regard. This research paper, while adopting inferential method, investigates the important question: Will all non-Muslims be in eternal torment? Or are there some exceptions? Will there be any benefit or harm to the disbelievers from the theory of completion of proof? In this paper, it will be clarified whether the decision of the disbelievers will be made keeping in view that the argument (hujjat) has been established or not? This ideology and law of Islam is known "Completion of proof".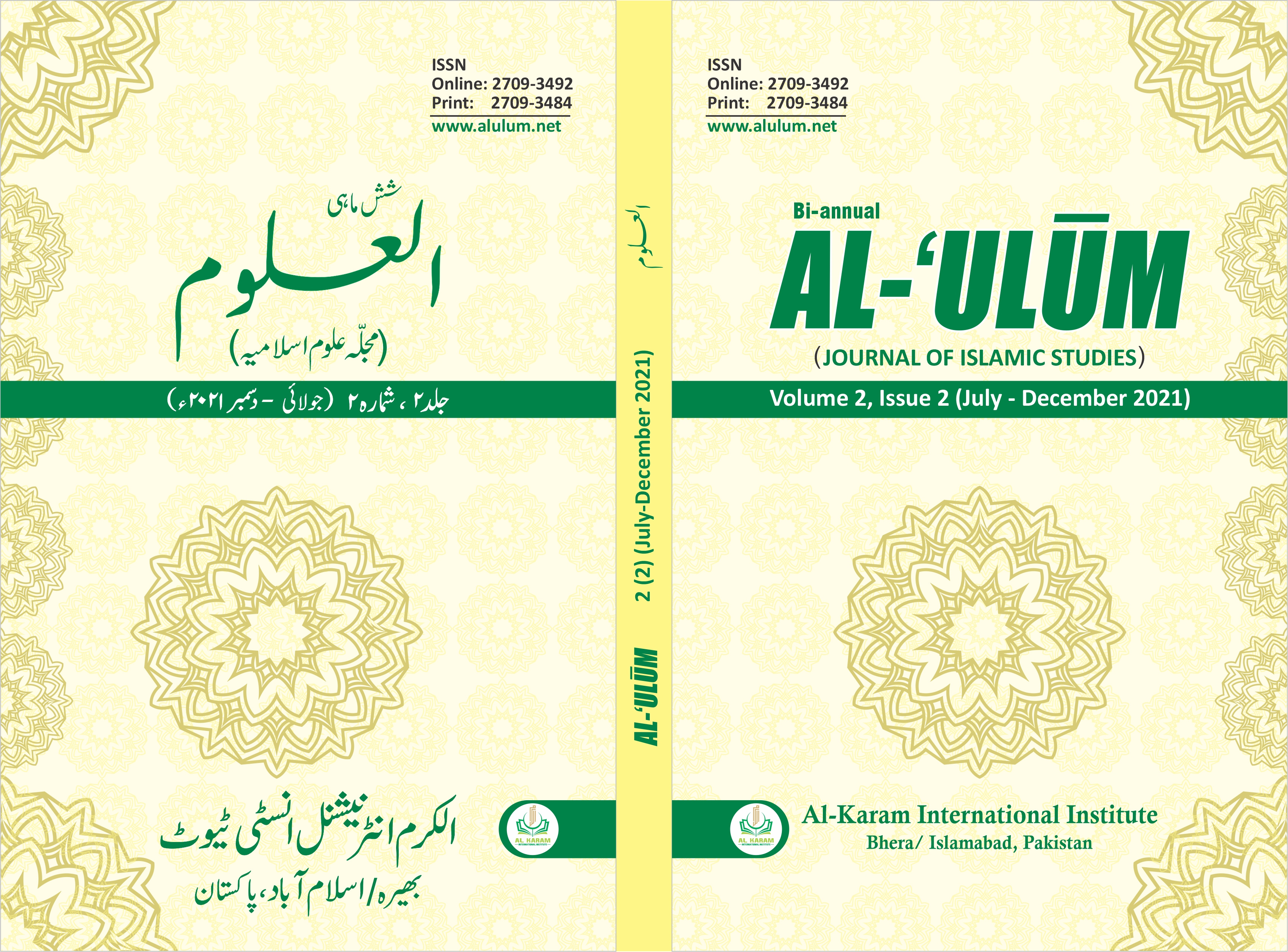 Downloads
How to Cite
FARHAD ALI, & Rab Nawaz. (2022). نظریہ اتمام حجت اور اس کے قواعد و ضوابط: The Concept of Completion of Proof (Itmām-e-Hujjat) and its rules and regulations. Al-'Ulūm Journal of Islamic Studies, 2(2), 74–95. Retrieved from https://alulum.net/ojs/index.php/aujis/article/view/5
License
Copyright (c) 2022 Al-'Ulūm Journal of Islamic Studies
This work is licensed under a Creative Commons Attribution-NonCommercial-NoDerivatives 4.0 International License.