نکاح مسیار کا تحقیقی وتنقیدی جائزہ (قرآن وسنت کی روشنی میں)
A Critical review of Nikāh-e-Misyār,in the light of Qūrān and Sūnnāh
Abstract
The Nikāḥ is regarded as an act of worship (ibādah) in Islam. The Nikāḥ is categorized into Sunnah, Wajib, and Farz. For instance, if a person performs Nikāḥ under normal situation, then it's a Sunnah, but would be regarded obligatory in case of eroticism. The important conditions for Nikāḥ are (i) presence of at least two witnesses (ii) Acceptance of Husband and wife, (iii) Mahr-e-Shar'i (dowry), (iv) Ability of Husband to provide shelter and living expenses to wife. There is a new term of Nikāḥ getting popularity in Arabia which is called Nikāḥ al-Misyār. The objective of the paper is to briefly explain Nikāḥ al-Misyār and to explore the disastrous consequences that are being caused by practice of Nikāḥ al-Misyār. This Nikāḥ is executed between Man and woman in the presence of two witness with the stipulation that husband will not be responsible for shelter provision. They get marriage to fulfill only their sexual desire. The paper established how this type of Nikāḥ violates the explicit texts and binding principles of Qur'ān, Sunnah, and Islamic jurisprudence.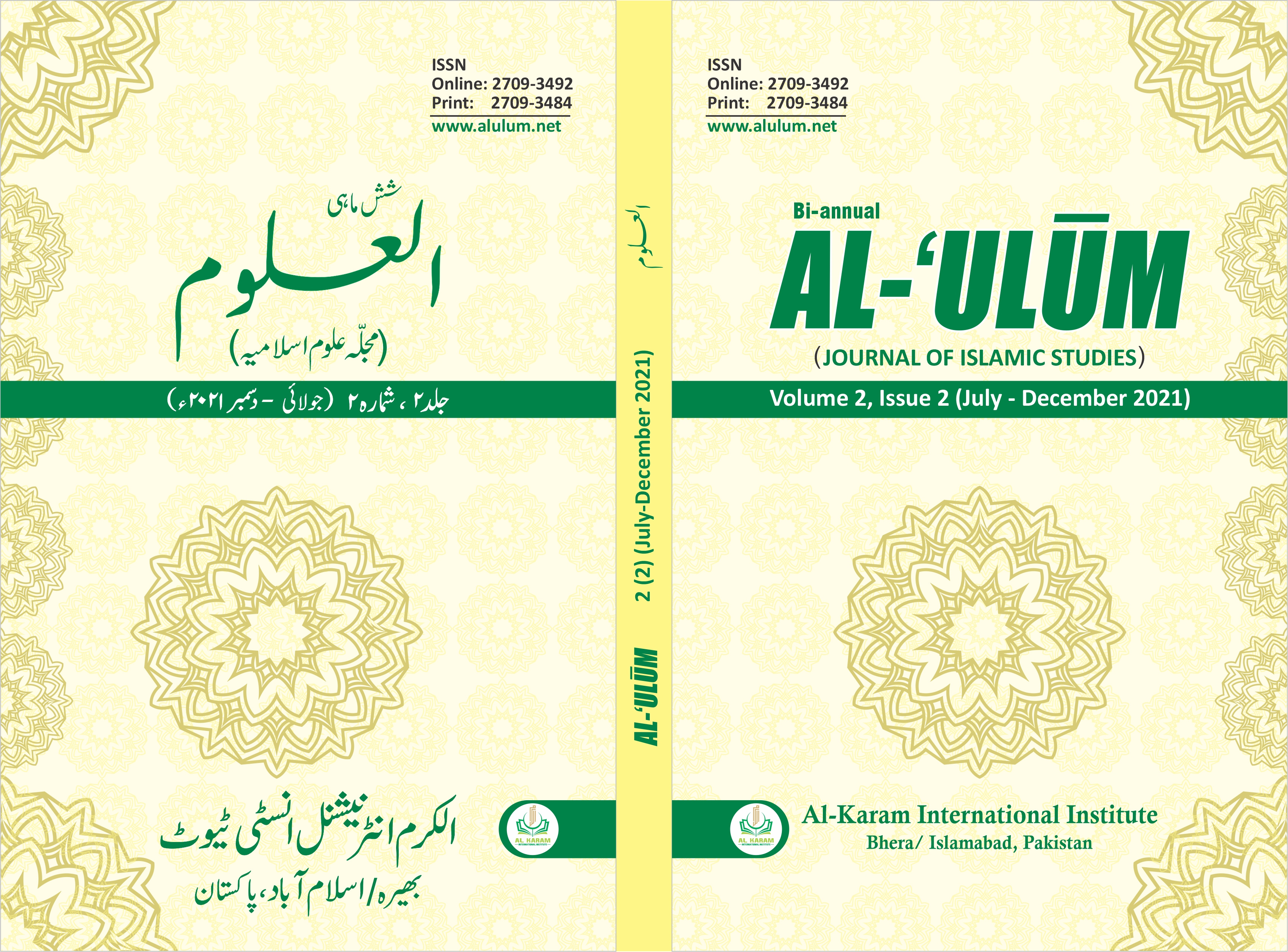 Downloads
How to Cite
Muhammad Waris. (2022). نکاح مسیار کا تحقیقی وتنقیدی جائزہ (قرآن وسنت کی روشنی میں): A Critical review of Nikāh-e-Misyār,in the light of Qūrān and Sūnnāh. Al-'Ulūm Journal of Islamic Studies, 2(2), 27–49. Retrieved from https://alulum.net/ojs/index.php/aujis/article/view/49
License
Copyright (c) 2022 Al-'Ulūm Journal of Islamic Studies
This work is licensed under a Creative Commons Attribution-NonCommercial-NoDerivatives 4.0 International License.