التدابیر الاحترازية ضد جائحة کوفید 19في نظرية الإسلام دراسة تأصيلية تحليلية
Keywords:
Medical, Vaccine, COVID 19, Pandemic, Precautionary measure
Abstract
The COVID 19 Pandemic was first identified in December 2019 in Wuhan, China, and has since spread worldwide. Fatalities have increased exponentially over days. The extensive spread of the virus, the mortality toll remains highly concentrated in both high-income as well as low-income countries. Though scientists and doctors have discovered a variety of vaccines that help the people against the virus and reduce the threat to life. However, the best way to stop its spread is to follow the precautionary measures which have been suggested and advised by World Health organization (WHO) and followed by various governments. The objective of the paper is to discuss the permissibility of precautionary measures as per Shariah principles. The paper concludes that Islamic jurists are of the view that as per Qur'ān and Sunnah, it is a religious duty to protect oneself from harm and danger. Protection of life is one of the five prominent higher Shariah objectives (Maqasid al-Shariah). Given this ideology, paper concludes that during contemporary pandemic, it is necessary to wear a face mask, maintain physical and social distance, stop shaking hand, avoid needless movement, and avoid physical contact with people suffering from this disease.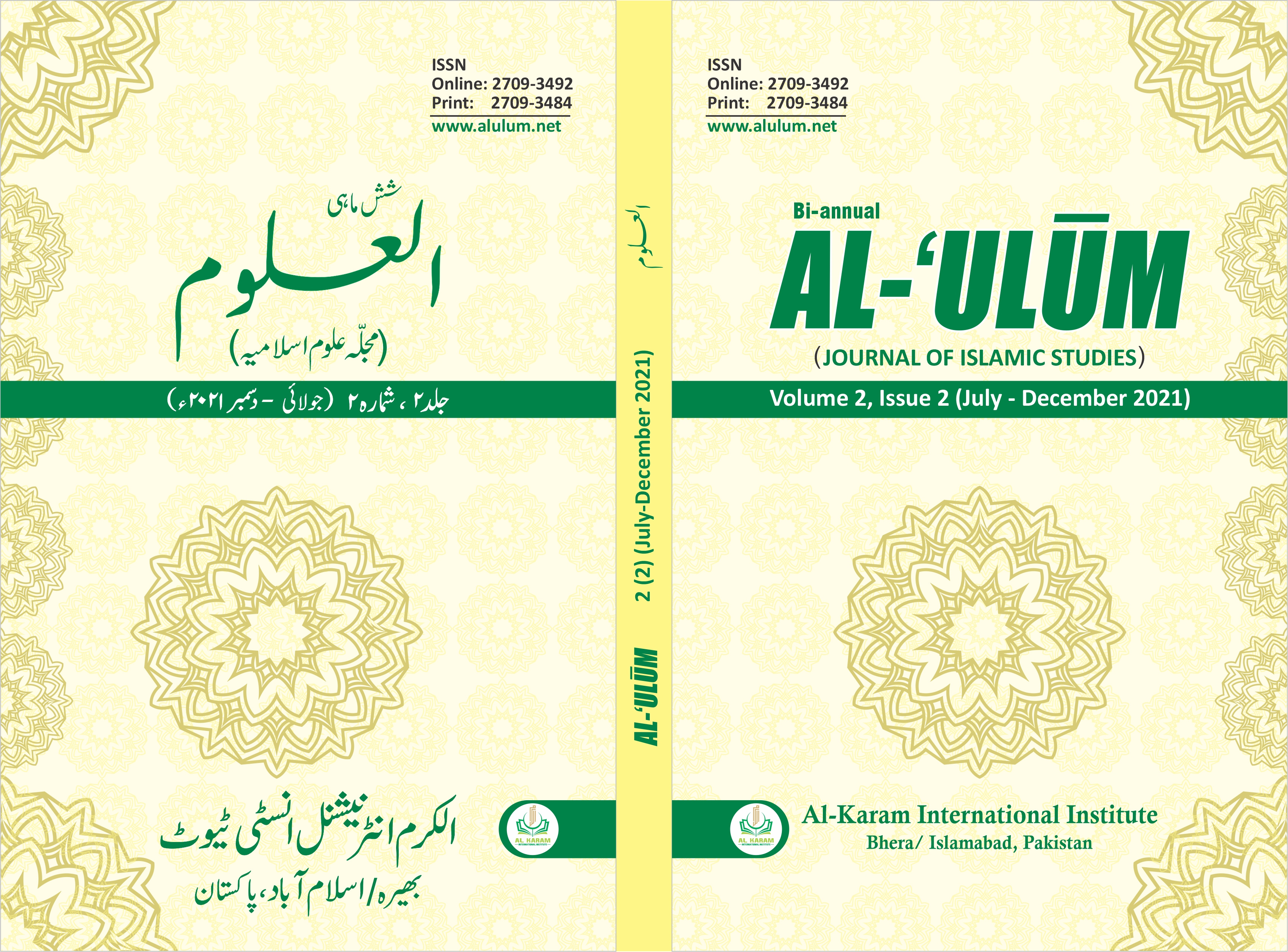 Downloads
How to Cite
Aziz Ahmad, Shafiqa Bushra (Ph.D), & Badshah Rehman (Ph.D). (2022). التدابیر الاحترازية ضد جائحة کوفید 19في نظرية الإسلام دراسة تأصيلية تحليلية. Al-'Ulūm Journal of Islamic Studies, 2(2), 118–136. Retrieved from https://alulum.net/ojs/index.php/aujis/article/view/48
License
Copyright (c) 2022 Al-'Ulūm Journal of Islamic Studies
This work is licensed under a Creative Commons Attribution-NonCommercial-NoDerivatives 4.0 International License.